Are you looking for intercultural friendships and encounters? We match you on our platform with people from your region who have similar interests and hobbies.
After successful matching rounds with over 1000 participants, we will start in 2023 with a new format!
myBuddy Friendship – make new contacts in a playful way.
So far we have matched "migrants" and "natives" in the myBuddy FRIENDSHIP program using our own algorithm on our intercultural friendship platform.
In 2023 we will start with a new format and will match you directly to events and activities, making the first meeting even easier and more attractive.
Does that sound exciting to you? Then sign up and we'll let you know as soon as it starts!
Vega
"When I came across myBuddy, I was immediately enthusiastic about the matching idea. Otherwise, Judith and I would probably never have met. We have met several times. I particularly liked the fact that we both like to travel. In addition, Judith is already working . She was able to give me a few tips for my professional future." Vega
Judith
"Registering for the myBuddy Friendship program was super easy and I immediately found a really great match in Vega! We both have many interests in common, such as traveling, and I was able to learn a lot from her about her country of origin, Indonesia. I'm looking forward to the next friendship trip together!" Judith
Miriam and Siddarth
"I came to Germany five years ago to study and I signed up for myBuddy FRIENDSHIP because it's difficult to establish contact with the local population outside of my studies. We got on well right away and also cooked together." siddarth
If you have any questions about the program, please contact Paul.
community@my-buddy.org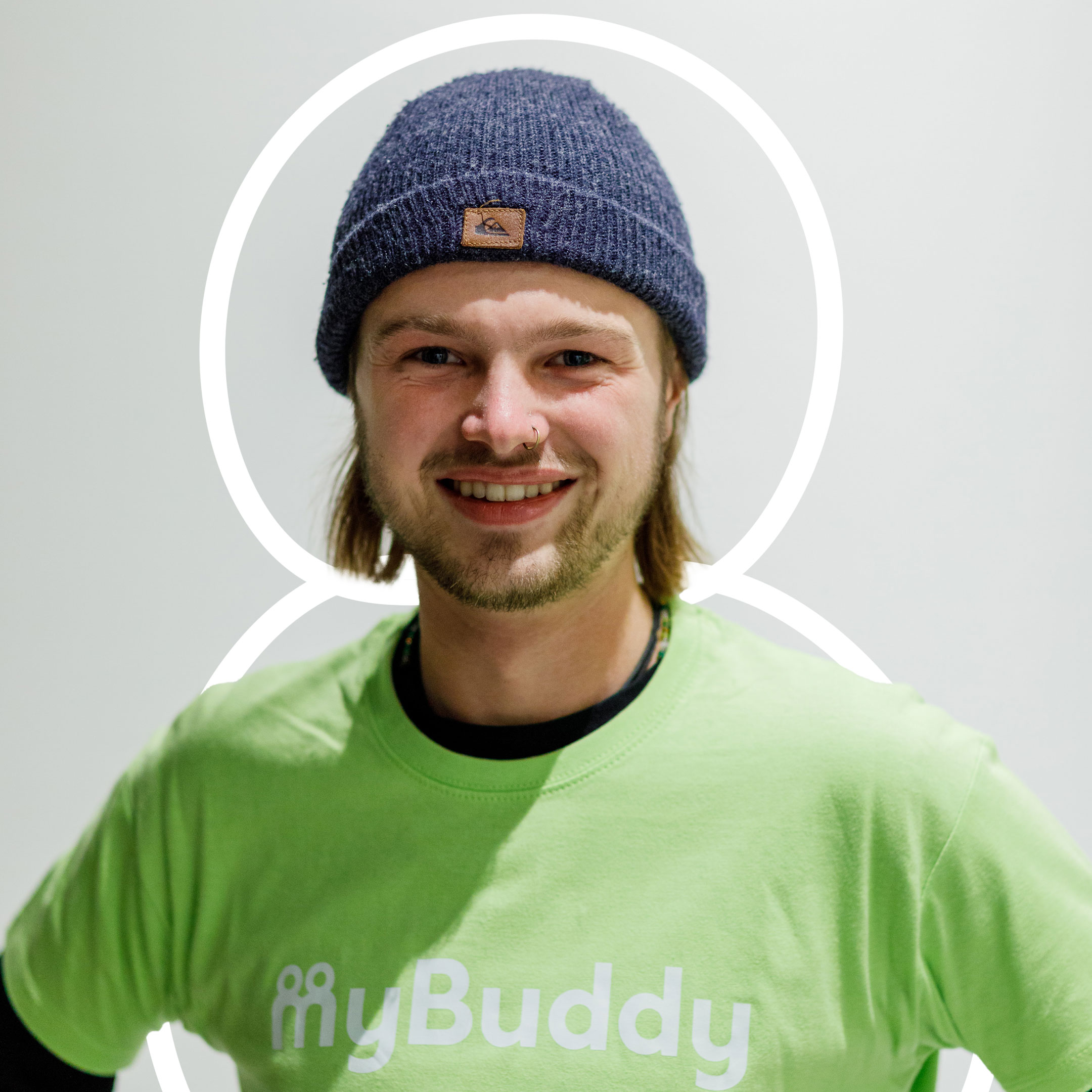 Join as a corporate
Does your company also want to take advantage of our programs? Feel free to contact us for individual cooperation and modern CSR formats!
Time for your feedback
With just five minutes of your time you can help us to further improve our offers. We also prepared a thank you for your participation!
Your donation moves
Support myBuddy's intercultural meeting and educational opportunities with your donation. 100% of your donation goes to our charitable programs.