* & celebrate with Impact!
No party without myBuddy.
No party without an impact.
Celebrate with thousands of young people at the largest Impact FESTIVAL for the United Nations Friendship Day in Mannheim! You can expect 20+ live acts on two open-air stages as well as 20+ intercultural and interactive TASTE, MOVE and CRAFT formats. 
simply.grow.together. 
That is myBuddy's motto and we are convinced that our cultural diversity is a great enrichment! However, we must develop the latent potential for society and the economy together with innovative meeting formats.
Have a good party with (new) friends OR AND contribute to society at the same time!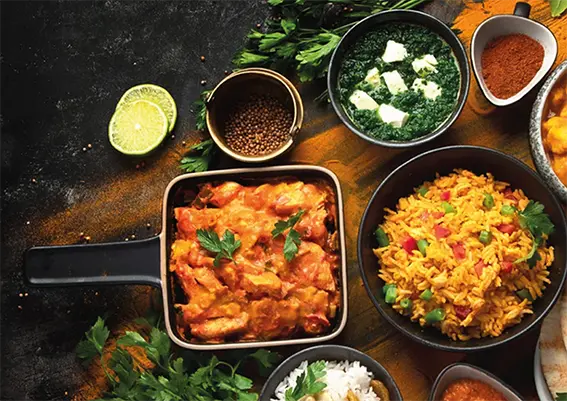 Not only love goes through the stomach! Decide together with star chef Robert Rädel, Miss Germany 2023 Kira Geiss, Young Entrepreneur of the Year Mona Ghazi and other public figures on the presentation of the first myBuddy TASTE Award. 
Apply for one of the 12 x 45 min TASTE the World Sessions in order to indulge in all TASTE offers free of charge in the myBuddy LOUNGE and to discuss a social topic with well-known jury members.
myBuddy x STARTNEXT
Crowdfunding Avenue
With every ticket sale, we give 1€ to a crowdfunding pot, which is then distributed to 10 other innovative projects in art, sports, culture and education. Since in the end you are the real supporter of these projects through your ticket purchase, you too can decide on the final distribution of the crowdfunding pot!
At the festival entrance you will receive three voting coupons and you can use them on the crowdfunding avenue to vote for your three favorite projects.
myBuddy FRIENDSHIP
FESTIVAL Special
At myBuddy FRIENDSHIP we match you to new intercultural friendships based on similar interests. As the first and oldest myBuddy program, over 1,000 people have already successfully participated. 
Now we are launching a myBuddy FRIENDSHIP Festival Special with the festival! The great thing about this special format is that you can get to know your myBuddy directly at the myBuddy FESTIVAL in a pleasant and safe environment. You can also expect great chances of winning by participating.
Africa Mannheim //
African
Bubble Tea Factory //
Asian
Heaven's Kitchen //
German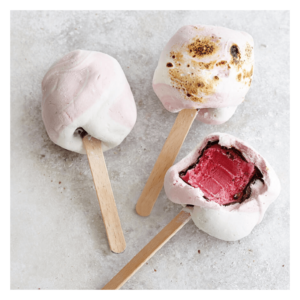 Memories d'Indochine //
Vietnamese
panino porcobrado //
Italian
Pierogi Manufactory //
Polish
Workshop kickboxing //
Black Scorpions
Dance workshop Zouk //
Natalie
Dance Workshop Hip Hop //
Hila
Dance workshop Waacking //
Nuray
dance workshop //
groove68
foosball tournament //
coming soon...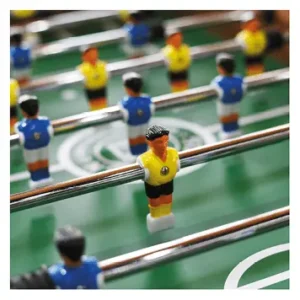 table tennis tournament //
coming soon
wheel of fortune //
Rhine Neckar Lions
Summer vibes with good music, culinary variety and a fantastic event setting. You can find all of this at the myBuddy FESTIVAL. Nevertheless, that is not the reason why we want to celebrate with you. On United Nations Friendship Day, we would like to celebrate with you an appreciative approach to all cultures, social cohesion and social innovations. We want to create new encounters and strengthen old connections. We want to think fun & impact as well as society & economy together. 
It doesn't matter whether it's the Impact Stage, Crowdfunding Allee or the TASTE Award. Everywhere on the FESTIVAL grounds and in all formats we have built in a social impact effect. If you would like to understand our Impact approach even better or have an idea for us yourself - then you should definitely drop by the myBuddy stand!
As a volunteer you get 2 days of free access to the myBuddy FESTIVAL and you can also look forward to exclusive insights behind the scenes! For this we only need half a day of your support in one of the areas of activity such as construction, stand support, admission control, VIP lounge support, dismantling and the like.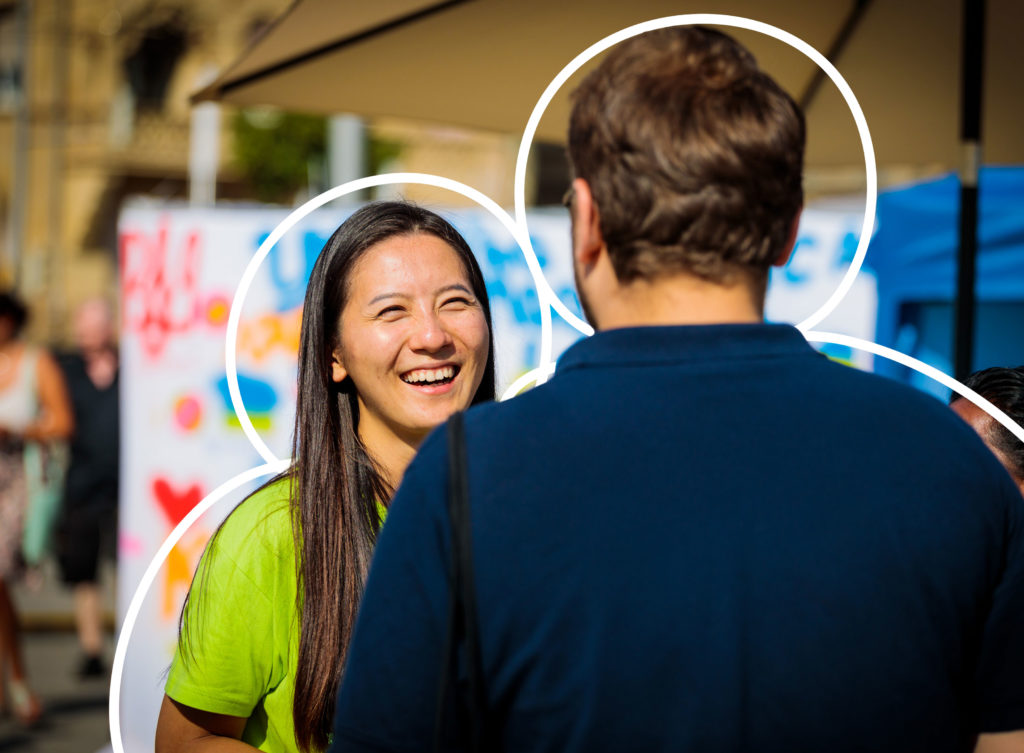 Castle / Court of Honor
Manheim
Castle – Court of Honor
68159 Mannheim
No party without myBuddy.
No party without an impact.
You can find more information and documents to download here