The Impact Festival for United Nations Friendship Day
After a successful launch of the myBuddy FESTIVAL in 2022 and another FESTIVAL year in 2023, we are organizing the myBuddy FESTIVAL again in 2024.
Numerous myBuddy TASTE MOVE CRAFT F await you in Mannheimformat.
We'll be publishing the first highlights and guests soon - sign up for our list and let us inform you as soon as pre sales start! 
MORE than a ticket! Support our social vision!
Would you like to act as a sponsor or partner at our FESTIVAL 2024?
As a volunteer you experience our FESTIVAL up close in front of and behind the scenes!
Would you like to be part of the myBuddy Festival 2024 as a moderator, speaker or musician, taste, craft, move provider or do you know someone who fits the concept perfectly?
Whether food from Peru, Ethiopia or China. We also love variety when it comes to food.
In addition to dance workshops and boxing training, the FESTIVALs featured numerous interactive sports activities.
Get creative with chalk, join a potter, or get a traditional henna tattoo done.
"From our point of view and according to the feedback from the visitors at our stand, the first myBuddy Festival was a complete success! We were very happy to be part of the festival with our Peruvian specialties and thus do our part in line with the myBuddy motto "simple .growth.together" could contribute on this day!"
Mima Peru
"As one of the selected actors at the myBuddy Festival 2022, we were allowed to operate a stand and we are very happy to have been there! The concept at the first urban festival was simply great and the myBuddy team has put something great together. With our friendship bracelets we perfectly fit into the overall picture. It was an all around successful event with good execution!"
Belinda Prehm
Smilla Boutique
"We are happy to have been part of the new and refreshing format of myBuddy. We found the cooperation and the support from the myBuddy team at the first myBuddy Festival great and we were also very pleased with the positive feedback from the visitors on our Brazilian specialties!"
Acai Brazil
"At the myBuddy Festival 2022 there was something for every taste and the diverse program and offers in all areas provided something for everyone. I'll be happy to come back next year with my Art-Cruiser!"
Art cruiser
"The myBuddy team has really created something great with its 2022 festival. The visitors have also told us that and we can only confirm it! Not only the festival, but also the other myBuddy programs are worth participating in!"
Ghazala Inhayat
Ghazala's Beauty Lounge
"We found the new and refreshing format in which the myBuddy Festival 2022 took place for the first time very successful. Thanks to the many international actors in the fields of music, taste, move and craft, but also among the visitors, there was a happy and positive atmosphere throughout the day."
Sisi Gao & Mengyi Qi
Bubble Tea Factory
"myBuddy's approach to promoting cultural togetherness had already convinced the bigFM team and the jury in our competition at the beginning of the year! That's why we were very happy to support the first myBuddy Festival as a media partner. The audience and the atmosphere at the festival reflected the myBuddy vision exactly reflected: young people with different cultural backgrounds grow together as a new community while laughing together! It was a celebration for us and we are already looking forward to next year!"
Hansi Hofmann
bigFM
"What a great idea made in Mannheim - nowadays we urgently need an offer like myBuddy, which brings cultures together with ease, fun and innovative approaches and above all inspires the younger generation. Chapeau for the performance of the 4-person team in only 10 weeks!"
Charlotte Heyder
SV Computer Science
"With modern formats and the great passion of the entire team, myBuddy is committed to cooperation between all cultures in Germany on an equal footing. myBuddy got off to a brilliant start with the first festival. Keep it up!"
dr Yang Ji
lingdao
"I see great potential in myBuddy's innovative approach. The first myBuddy festival was a successful start. As an international business school, diversity is a core concern for us, which we promote in a variety of ways. It was therefore a matter of course for us to also support the myBuddy Festival in Mannheim as a partner."
Prof. Dr. Jens Wüstemann
President of the Mannheim Business School
"The great idea of myBuddy to organize an urban culture festival for United Nations Friendship Day opened our doors to us. The event was received with great response from various cultural groups and we look forward to growing together culturally with myBuddy and society again in the future to contribute."
Paula Weinert
Adler Mannheim / SAP Arena
"What a great success and vibe at the very first myBuddy Festival in Mannheim! We really enjoyed the cooperation and it was perfectly coordinated by myBuddy. That's exactly how "just.grow.together." works for the younger generation and we're looking forward to it the second edition next year!"
Karsten Kramer
Rhein Neckar-Löwen
In 2023 the myBuddy FESTIVAL took place in the courtyard of the Mannheim Palace. 
On July 30th, the time had come: the visitors celebrated intercultural friendships with us in culinary and interactive TASTE MOVE CRAFT formats! People celebrated with musicians like Malik on 2 large open-air stages 

Harris, SOPHIA, Kelvin Jones etc
SOPHIA / KELVIN JONES / BURAK YETER / MALIK HARRIS /COACH BENNET / CLIDE / RUBI / FLORENTINA / PANTHA /BEKKA / LUCA NOEL / REVELLE / LORI / NESS / JOSI / ZARTMANN / ELISA VALERIE / DAVIN HERBRÜGGEN / ENYA / KATHA PAUER / JOYA MARLEEN / TJARK / LYNN
With much anticipation and your support 
we are already looking forward to the myBuddy FESTIVAL 2024!
In just ten weeks, we put our crazy project into action in 2022: Our four-strong team had set itself the goal of getting the first myBuddy Festival off the ground just in time for United Nations Friendship Day. 
On July 30th, the time had come: over 2,000 guests from all over Germany came together at the Alter Messplatz in Mannheim and celebrated intercultural friendships with us in culinary and interactive taste, craft and move formats!
With the great atmosphere and your motivating feedback in hand, the second edition of the myBuddy FESTIVAL will start in 2023 - with many exciting extensions!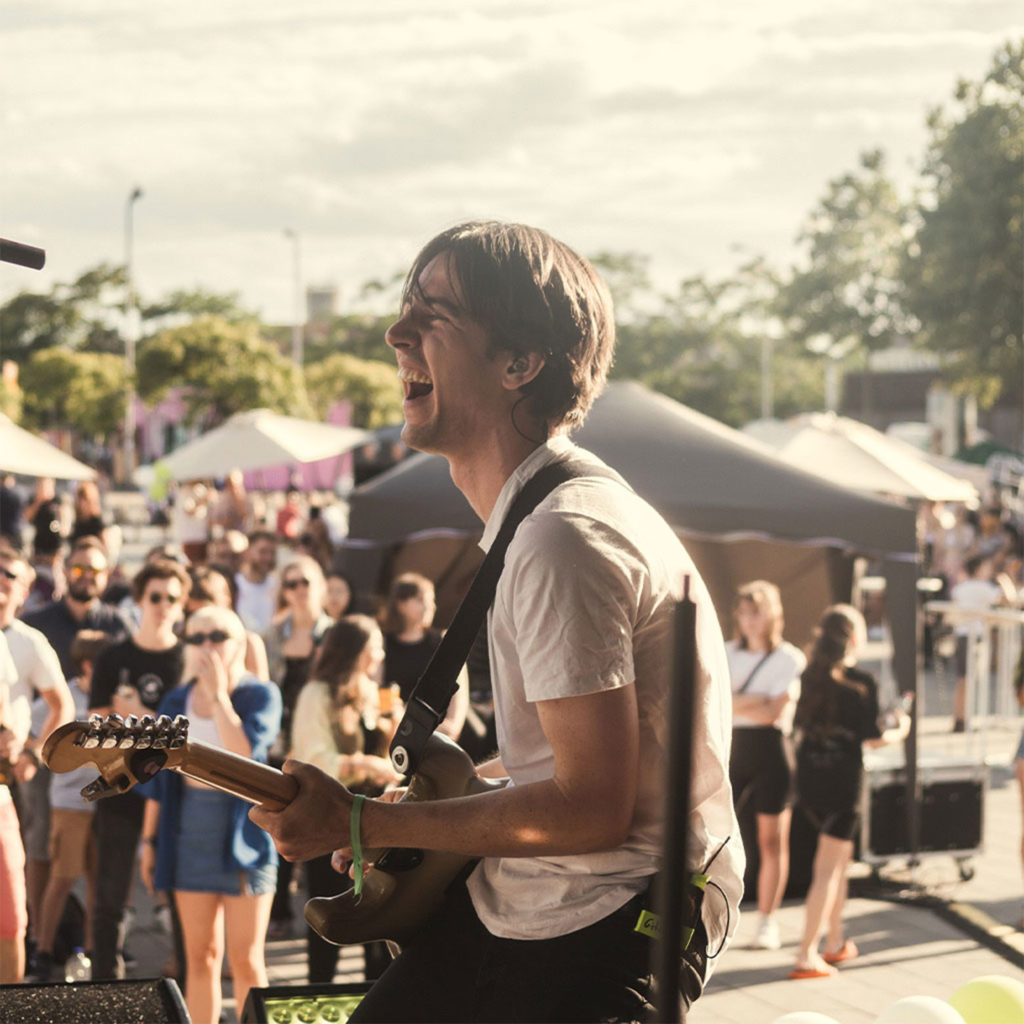 With the great atmosphere and your motivating feedback, the second edition of the myBuddy Festival will start in 2024 with even more attractions.