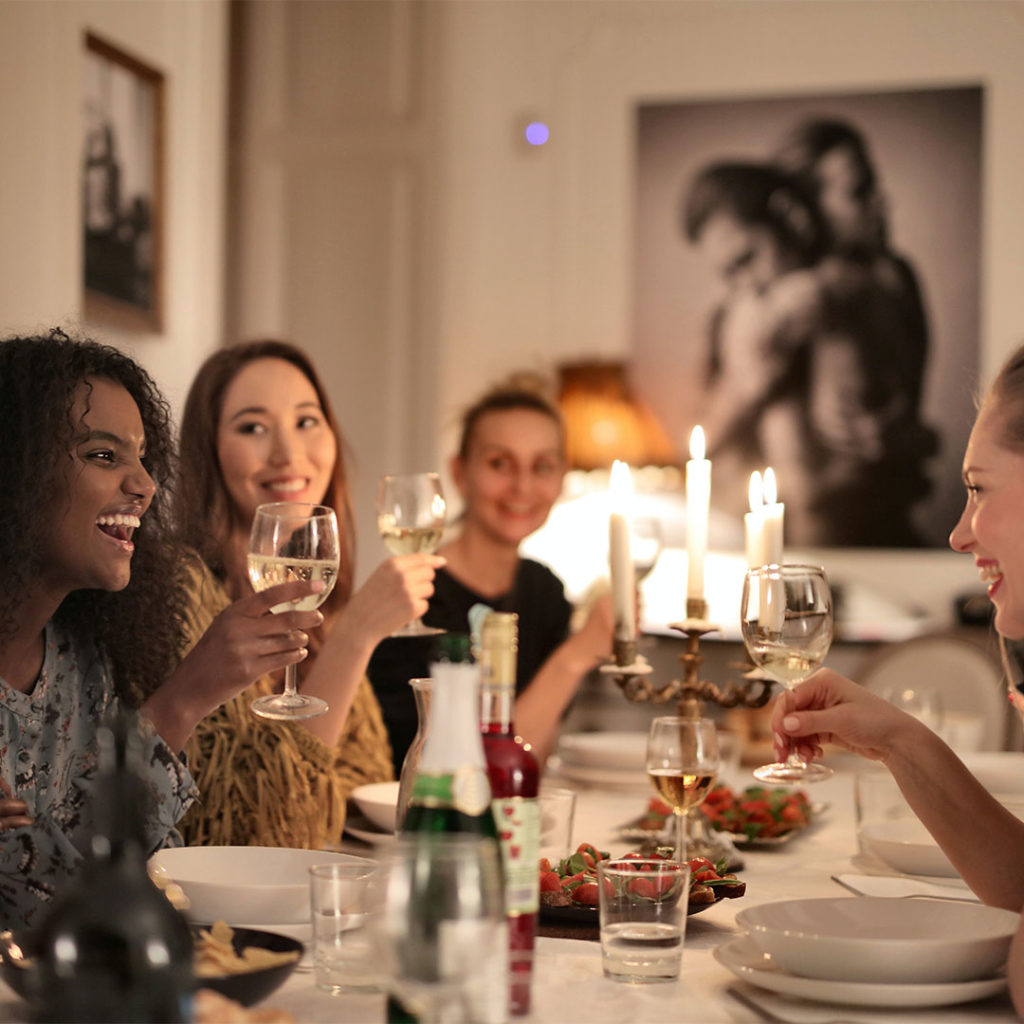 Over 84 million people live in Germany. A country of different cultures. But how much do you know about the cultural celebrations of your fellow citizens?
With myBuddy ZU GAST we want to strengthen our cultural understanding by celebrating festivals together. To do this, we not only match you with people who come from your region, but also organize events to promote cultural interaction in our country.
Sign up without obligation to be informed when new ZU GUEST rounds start soon!
myBuddy GUEST consists of two independent program elements. You can decide individually according to your preference whether you want to take part in only one or both offers.
Participation is free of charge for you in any case.
The matching takes place throughout Germany and myBuddy connects you based on where you live, age and number of people in order to celebrate cultural festivals together.
The entire matching process is closely supervised by myBuddy; However, the participants organize the meal together independently.
We can reimburse hosts for meals and guests for travel expenses!
Anyone who feels uncomfortable in a personal setting or does not have the opportunity for matching can take part in the ZU GUEST event! There will be a big party together with a young and intercultural group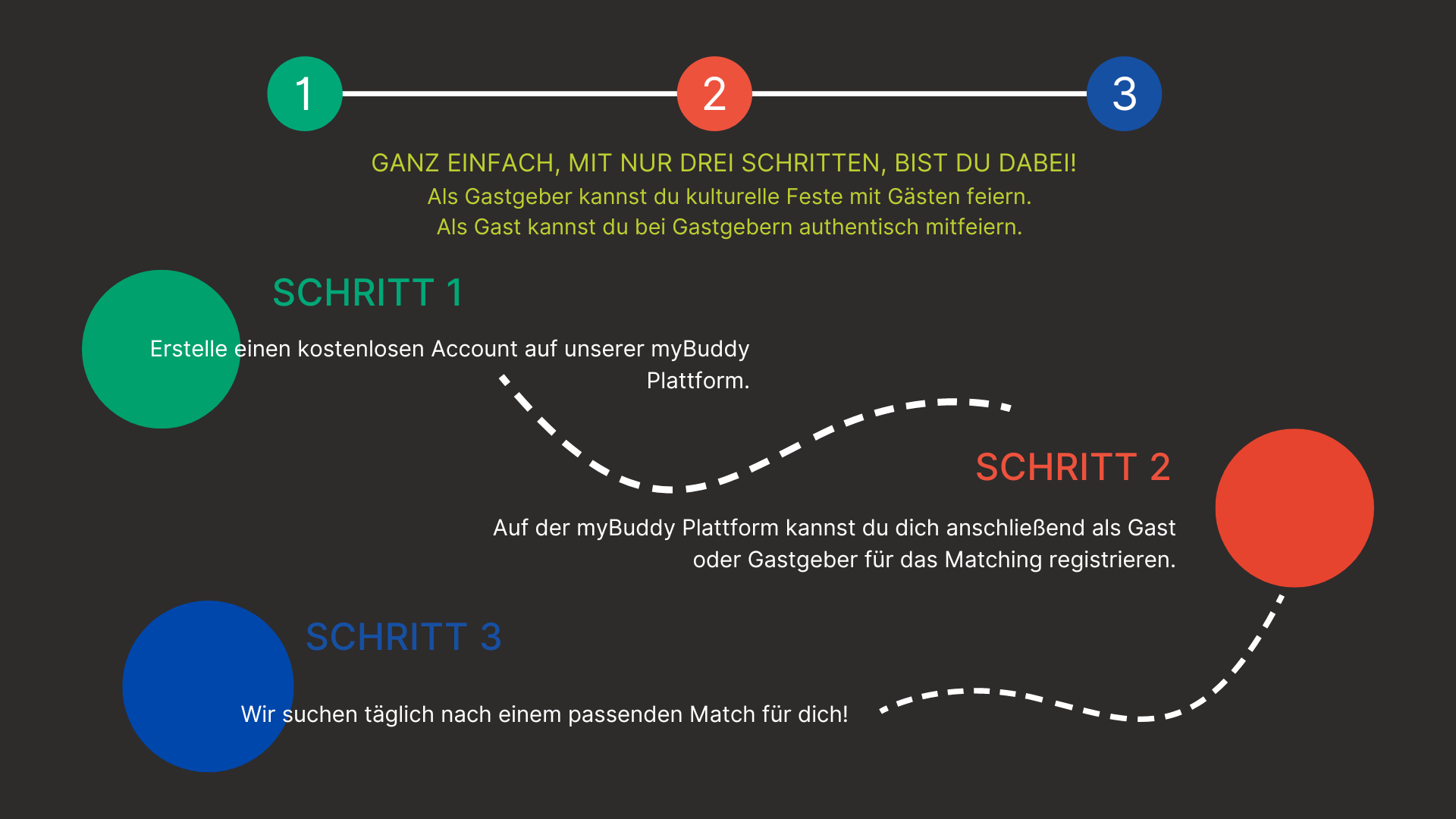 As soon as we have found a suitable match for you, we will coordinate a digital meeting with you, accompanied by the myBuddy team. Only if both sides feel comfortable will we send your contact details afterwards so that you can celebrate cultural festivals together!
Let's celebrate together, experience culinary delights from all over the world and thus promote cultural togetherness in our society!
The myBuddy ZU GUEST Impact
Celebrating and sharing cultural festivals with others enables an incomparably strong exchange. myBuddy GUEST therefore has a four-fold impact for you:  
Unique encounters in a personal atmosphere
Enjoy authentic international cuisine
New impulses for your personal development and your intercultural skills
Active participation in a society of the future in which we like to live and with which we feel connected
If you have any questions about the program, please contact Fulya.
zugast@my-buddy.org
Join as a corporate
Does your company also want to take advantage of our programs? Feel free to contact us for individual cooperation and modern CSR formats!
Time for your feedback
With just five minutes of your time you can help us to further improve our offers. We also prepared a thank you for your participation!
Your donation moves
Support myBuddy's intercultural meeting and educational opportunities with your donation. 100% of your donation goes to our charitable programs.